Free Video Downloader
Fast and free all in one video downloader
How to use?
Free video downloader
Easy to use, unlimited and free
Start using
2
Paste it into the field above

All in One Video Downloader
All Video Downloader Guru is a free tool where you can download videos from almost all major social media websites and apps such as Facebook, Instagram, TikTok, Likee, and so on (list below).
Video Downloader Guru is a web-based application that lets you download videos from over 40+ websites, including popular platforms like Instagram, Vimeo, Facebook, and Twitter. The tool is easy to use and doesn't require any technical knowledge. With its fast download speeds and high-quality output, Video Downloader Guru has become a go-to choice for many people looking to download videos.
Download Any Video with Ease: All-in-One Downloader
No need to create an account to download videos.
Unlimited Download - No restriction on the number of downloads.
User Friendly - Awesome GUI.
No Harmful Content.
Multiple Downloads - simultaneously downloading feature.
Free of Cost.
No need of multiple app - one app is enough.
How All Video Downloader Guru Works
To start using Video Downloader Guru, all you need is the URL of the video you want to download. Simply copy the link and paste it into the tool's search bar. The tool will analyze the link and give you options to select the video quality and format. You can choose between various resolutions ranging from 144p to 4K, as well as different file formats such as MP4, AVI, and WMV.
How to Use All Video Downloader Guru
Using Video Downloader Guru is easy. Here's a step-by-step guide on how to use the tool:
Step:

Copy the URL of the video

you want to download.
Step: Go to videodownloaderguru.com.
Step:

Paste the URL

into the download input bar.
Step:

Select the video quality

and format.
Step: Click on the

download

button.
Step: Wait for the download to finish.
Frequently Asked Questions
Is Video Downloader Guru free to use?
Yes, Video Downloader Guru is a free tool that you can use to download videos.
Is it legal to download videos using Video Downloader Guru?
It is legal to download videos as long as you have the permission of the owner. Video Downloader Guru is only a tool that helps you download videos, and it is up to you to ensure that you have the legal right to download the video.
Does Video Downloader Guru have any limitations?
No, Video Downloader Guru does not have any limitations on the number of videos you can download. You can download as many videos as you want, as long as you have the legal right to do so.
Can I use Video Downloader Guru on my mobile device?
Yes, Video Downloader Guru is compatible with both desktop and mobile devices. You can use the tool on your Android device by downloading the Video Downloader Guru app from the Google Play Store.
Is Video Downloader Guru safe to use?
Yes, Video Downloader Guru is safe to use. The tool does not contain any malware or viruses, and it is regularly updated to ensure that it remains secure and functional.
Supports The Most Popular Sources
You can check regularly updated supported sources list.
Download Videos from Multiple Sources
Video Downloader Script offers you to download videos in multiple formats including MP4, M4A, 3GP from multiple sources which includes
Supported Websites
9GAG, Akıllı TV, Bilibili, Bitchute, Blogger, BluTV, Buzzfeed, Capcut, Chingari, Dailymotion, Douyin, ESPN, Facebook, Febspot, Flickr, Ifunny, IMDB, Imgur, Instagram, Izlesene, Kwai, Likee, LinkedIn, Mashable, Mastodon, Mixcloud, Moj, MxTakatak, Ok.ru, Pinterest, PuhuTV, Reddit, Rumble, Share Chat, Snapchat, Soundcloud, Streamable, TED, Telegram, Threads, Tiktok, Tumblr, Twitch, Vimeo, VK
Download Audios
You can download audio files if they are available.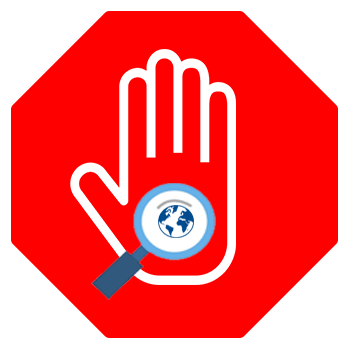 Ads Blocker Detected!!!
Please Support us by disabling your adblocker or whitelisting this site from adblocker. 🙏 Thanks!