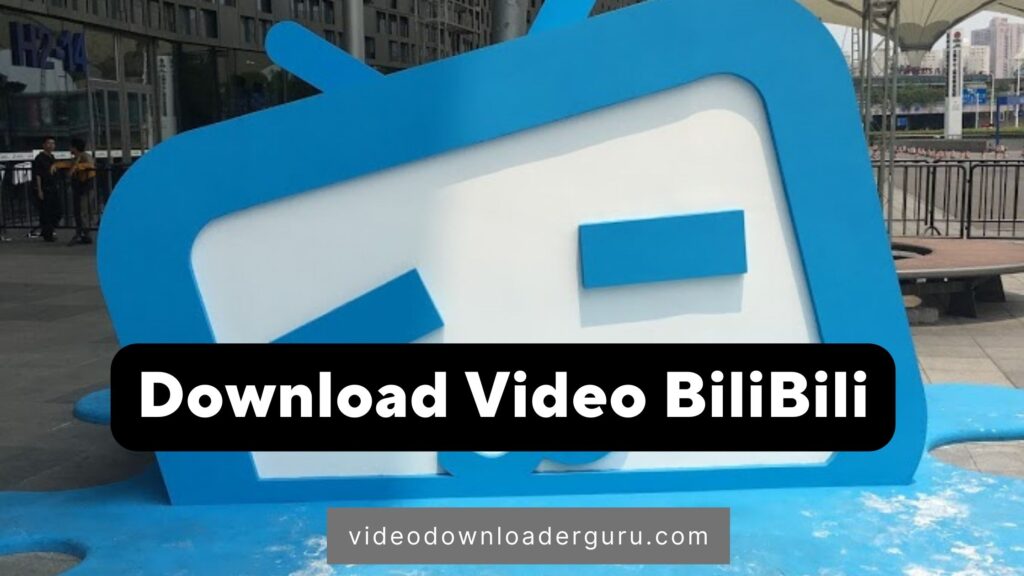 BiliBili is a popular Chinese video-sharing website that features a wide range of content, including anime, gaming, music, and educational videos. The platform has millions of active users, making it one of the most popular video streaming services in China and around the world.. Video Downloader Guru provides the best free tools where you can Download Bilibili Video to Mp3 & Bilibili to Mp4 audio file formats.
Why Download Videos from BiliBili?
While BiliBili is a great platform for streaming videos online, there are several reasons why you may want to download videos from the platform. For example:
You may want to watch your favorite videos offline without an internet connection.
You may want to save videos for later viewing.
You may want to keep a backup of your favorite videos in case they get deleted from the platform.
How to Download Videos from BiliBili
VideoDownloaderGuru.com is a free online video downloader tool that allows you to download videos from various video streaming platforms, including BiliBili. Here are the steps to download videos from BiliBili using this tool:
Step 1: Find the Video You Want to Download
The first step is to find the video you want to download from BiliBili. Once you have found the video, copy the URL of the video from the address bar of your browser.
Step 2: Open VideoDownloaderGuru.com
The next step is to open the VideoDownloaderGuru.com website in your browser. Once the website is open, you will see a search bar where you can paste the URL of the video you want to download.
Step 3: Paste the Video URL
Paste the copied URL of the BiliBili video into the search bar on VideoDownloaderGuru.com and click the "Download" button.
Step 4: Choose the Video Quality and Format
After clicking the download button, you will be presented with various options to choose the video quality and format. Select the quality and format that you want to download and click the "Download" button.
Step 5: Download the Video
The final step is to click the "Download" button and wait for the video to be downloaded to your device. Once the download is complete, you can watch the video offline anytime you want.
Please ensure that the video URL you have entered is accurate. A typical video URL for BiliBili should look like this: https://www.bilibili.com/video/Dc12h718971d. Kindly wait a while as the BiliBili Video Downloader completes its task.
To obtain the desired video content, it is crucial to verify that the URL provided is error-free. The provided example URL for BiliBili serves as a reference to help you identify the correct format. Once the URL has been confirmed, the BiliBili Video Downloader can proceed with its operation.
While the video downloader performs its function, it is recommended to be patient and allow it some time to complete the task. Rushing the process may result in an incomplete or erroneous download.
Frequently Asked Questions